September 7th-13th 2020, Pontarlier
For the first week of the academic year, the 12 new M1 students travelled to Pontarlier (1 hour from Besançon) to refresh their fieldwork, project planning, and presentation skills. Staying in the Maison Familiale Rurale, with the beautiful Jura mountains as the backdrop, the students were put to task. It was a full on week, with the students separating into groups of 4 to work on 3 projects (each group working on all 3 projects separately to the other groups). Rising for an early breakfast and often not getting to bed until midnight, each group worked hard both in the field and on their data analysis and presentations. 
The French Jura is a varied ecosystem with most of the area used as pasture (for producing the famous Comté cheese) or forestry. The lower areas are dominated by productive pasture, with some areas of bog in nature reserves. At higher altitude, the landscape is more forested and dominated by traditional wood pasture: a dynamic mix of forest stands and open nutrient poor grassland maintained by cattle browsing and grazing. This diverse landscape is famous for its biodiversity and is perfect for ecological fieldwork.
The three projects were selected to show different types of ecological project: one on the relationship between small mammals and their avian predators; a second on the impacts of rock crushing (a local land clearance technique) on plant communities; and a third on estimating the density of Boreal Lynx in the Jura mountains.
The students adapted methodology to answer these questions from materials supplied and  their own experience. These included: counting small mammal burrows along a transect; surveying bird of prey presence; identifying plant species in a quadrat; and setting camera traps in possible lynx territories.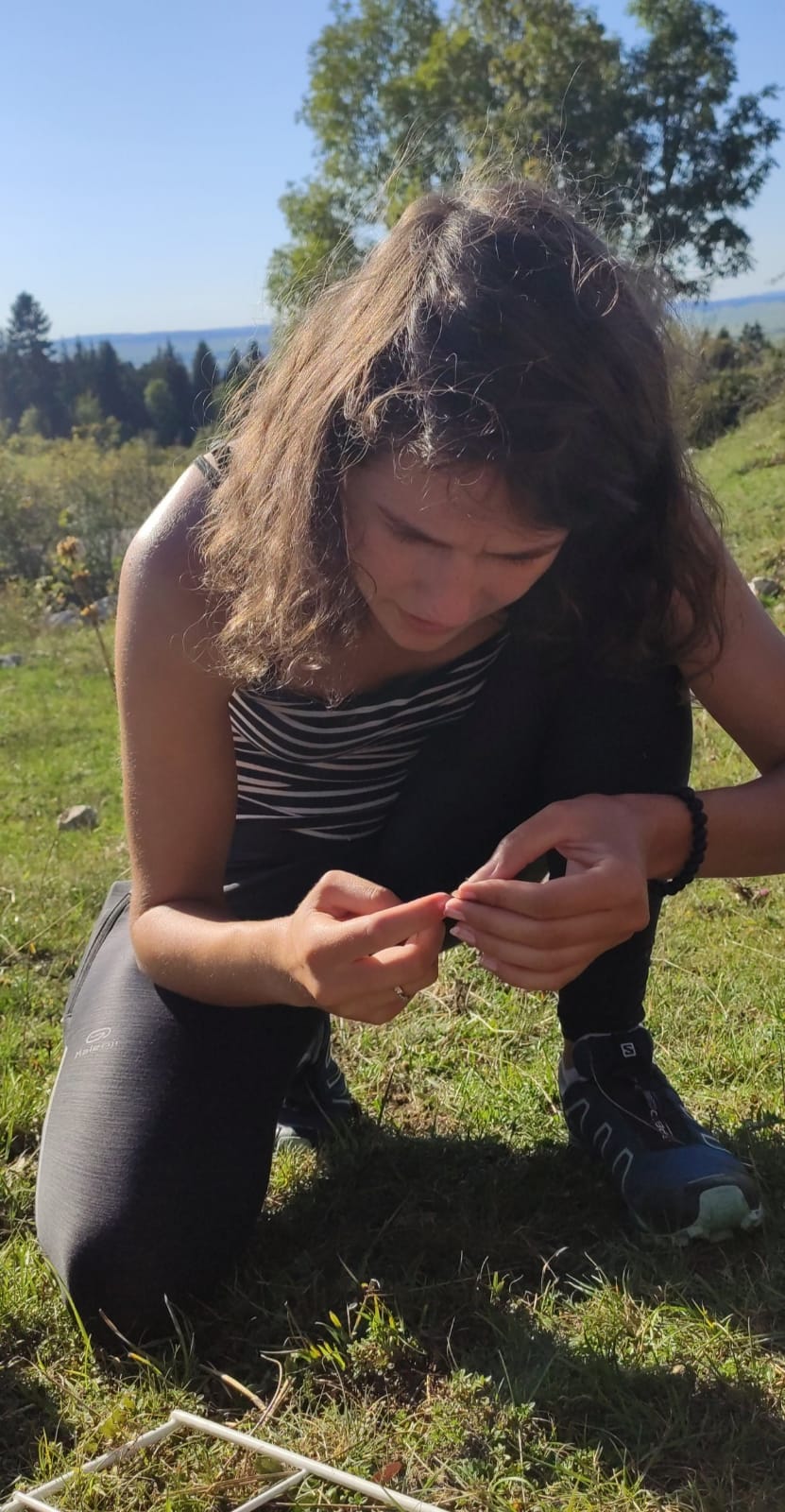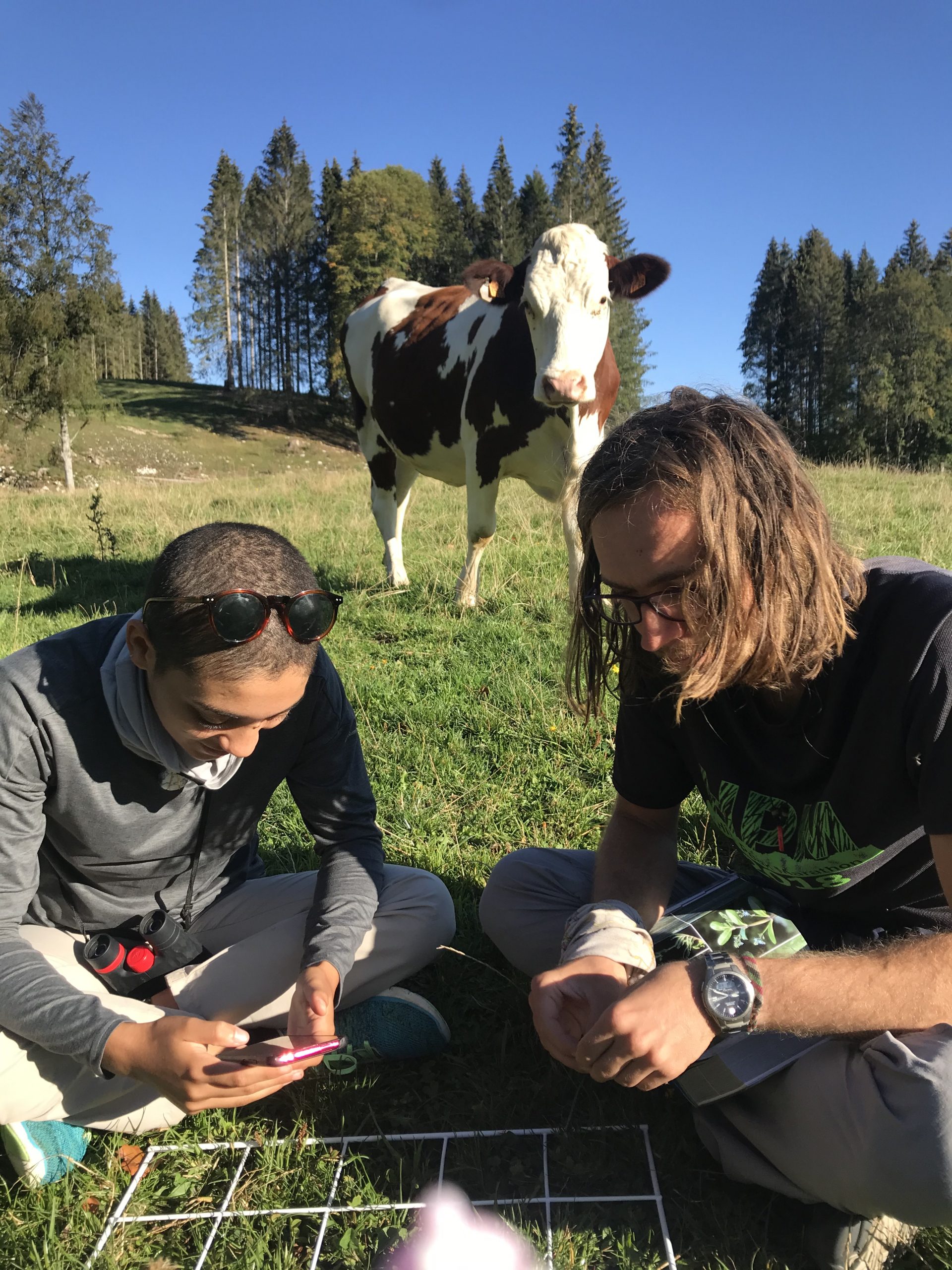 Identifying plant species with traditional and modern techniques. The usual residents of the field took an interest too!
At the end of the week each group presented one of the projects, outlining both the data they had collected as well as a protocol for a full study. A panel consisting of three lecturers observed the presentation and asked questions afterwards in the style of a project defence. 
This field course set the tone for the masters: hands on and varied projects that were hard work but good fun. Everyone returned tired but satisfied with what they'd achieved. Unfortunately no lynx were spotted this week, but other local wildlife such as red kite (Milvus milvus), buzzard (Buteo buteo), and chamois (Rupicapra rupicapra) were seen. The camera traps captured many red fox (Vulpes vulpes), some mountain bikers (Homo sapiens), and a pair of wildcats (Felis silvestris)!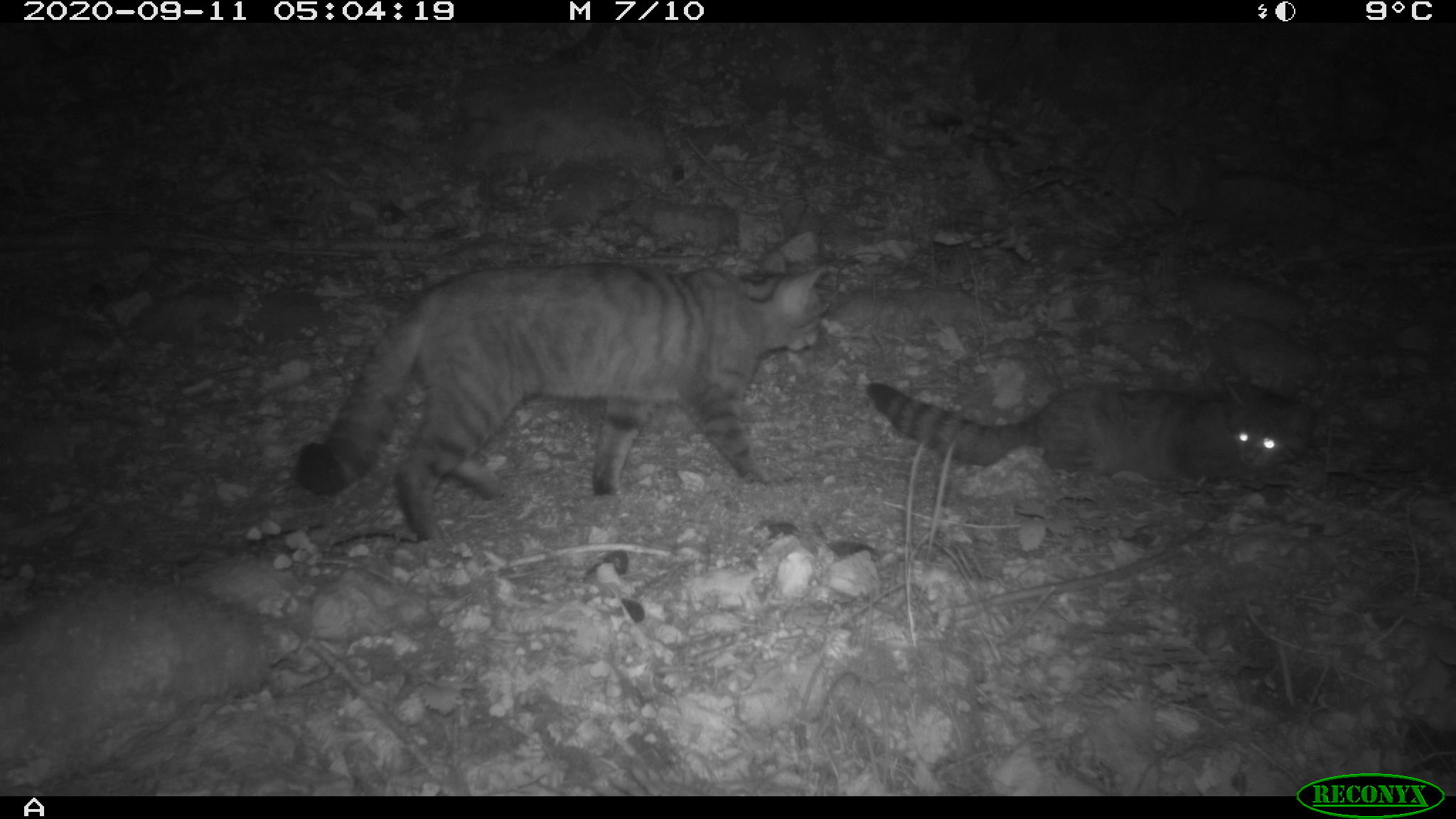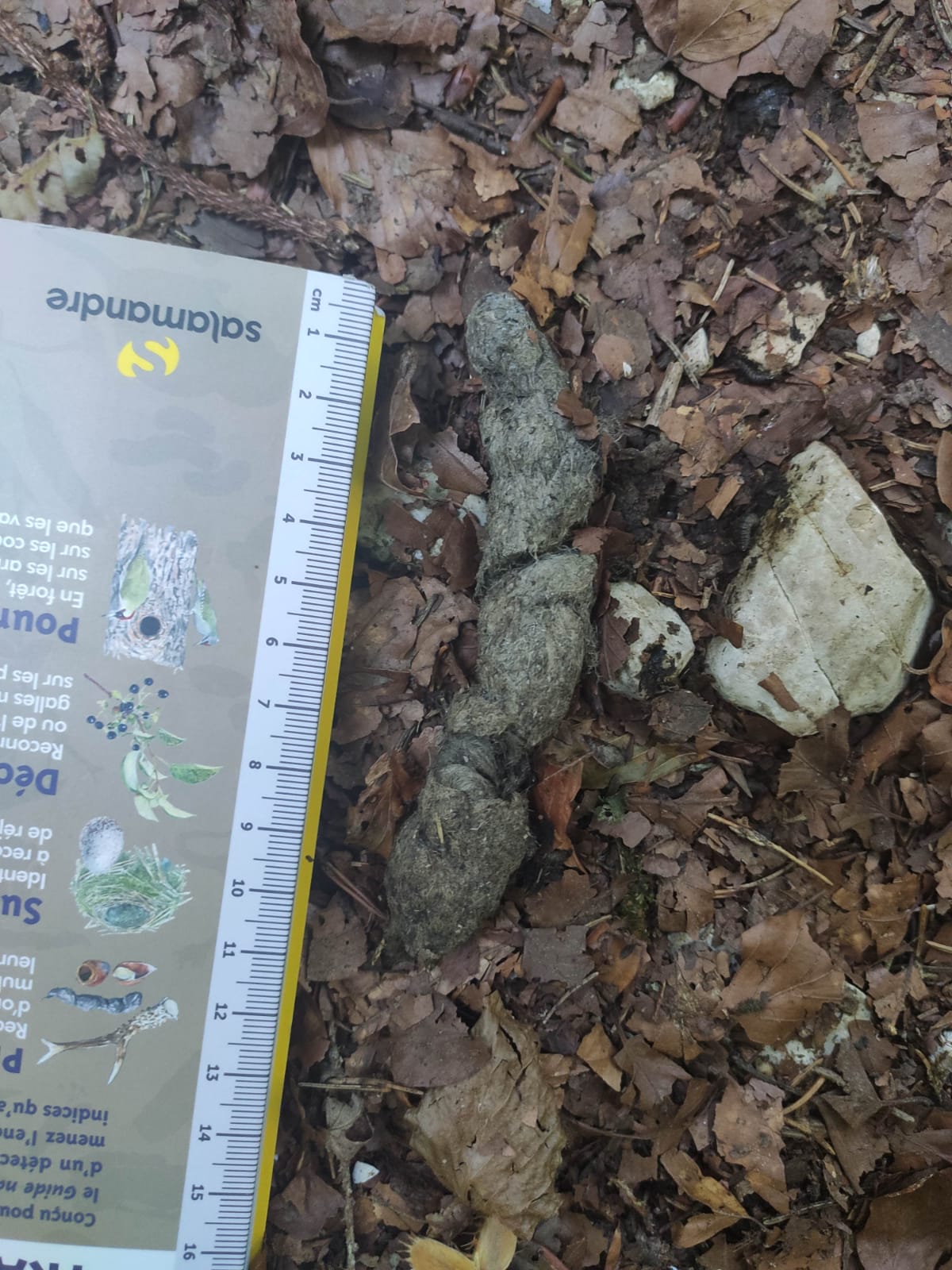 Some wildcats captured by our camera trap, and with a sample of their scat