December 2022 – As part of the EMME Master's programme, three M2 students enrolled in the specialisation course in botanical taxonomy, Alisa Shakurova, Kevin Potter and Marius Pavat, went to study Mediterranean vegetation directly in the field between 28 November and 3 December 2022 under the supervision of Julien Azuara. To do so, the students went to the village of Saint-Guilhem-le-Désert, 35kms north of Montpellier in the Hérault department, a medieval village classified among the most beautiful in France, which attracts many tourists every year to visit its 9th century abbey or to hike on the St-James trail.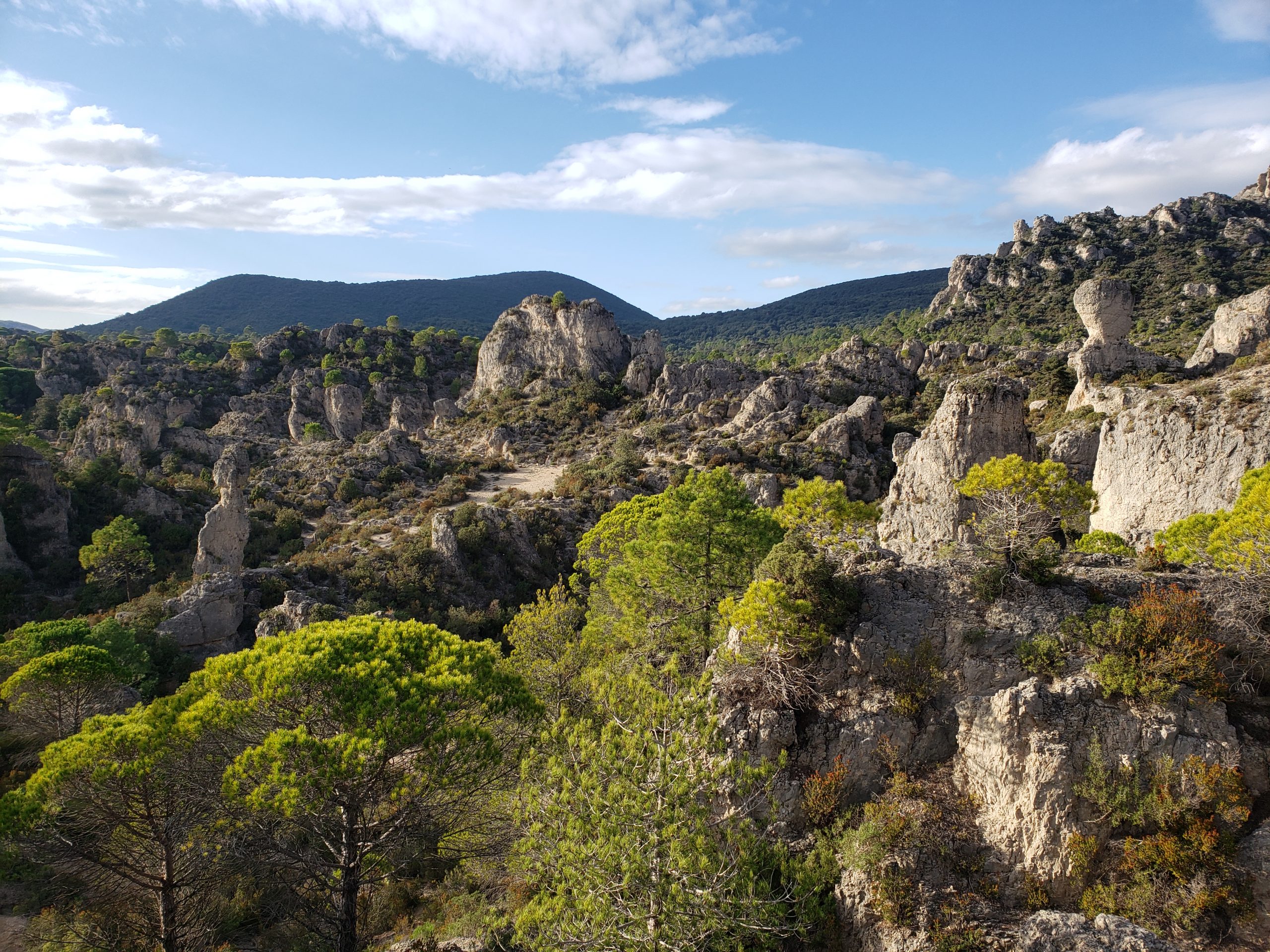 Mourèze Cirque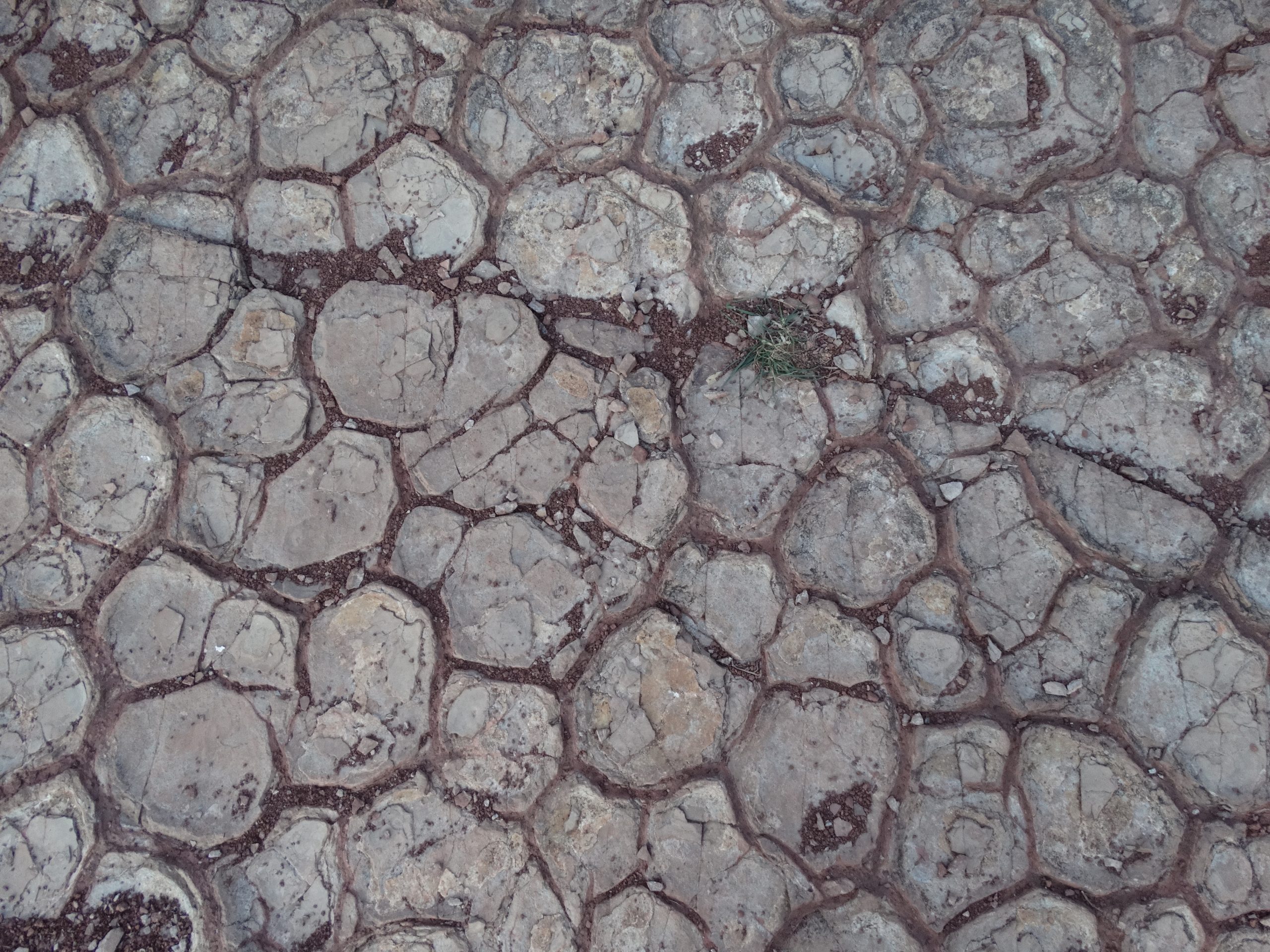 250 million year old drying cracks near Lake Salagou
Moreover, this place is distinguished by its topographical context: situated between the foothills of the Cevennes, the gorges of the Hérault and the Garrigue of the Languedoc plains, St-Guilhem is characterised by a rugged relief which allows a great diversity of habitats to be gathered under the influence of the Mediterranean climate. In this region, it is possible to find, among others, numerous cliffs, caves and alluvial systems. The M2 students carried out their surveys in the forest of Pinus nigra subsp. Salzmanii, an emblematic species of the region and one of the few endangered trees in France, whose largest population is found in the forest of St-Guilhem. They also surveyed the scrubland and dry pastures where aromatic herbs (Thymus vulgaris, Rosemarinus officinalis, Origanum vulgare) mingle with fruit trees (Arbutus unedo, Pyrus spinosa, Punica granatum) and dense thorny bushes (Juniperus oxycedrus, Quercus coccifera, Genista scorpius). They carried out surveys around the Salagou lake, about 25kms west of St-Guilhem where the clayey rocks, tinted red by iron oxides, give the landscape a Martian tone; and finally in the Cirque de Mourèze where they ventured into a maze of dolomitic limestone.
Salzmann pines on a nothern slope near St-Guilhem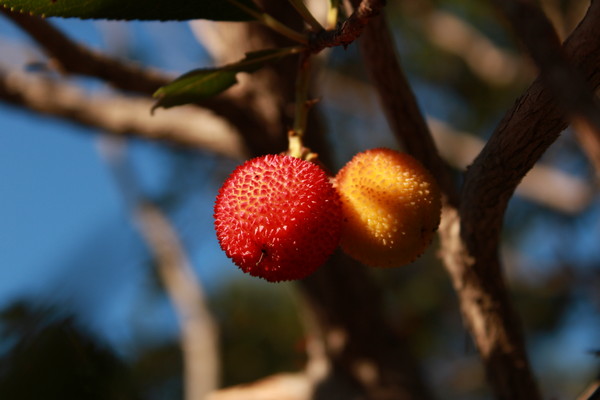 Arbutus unedo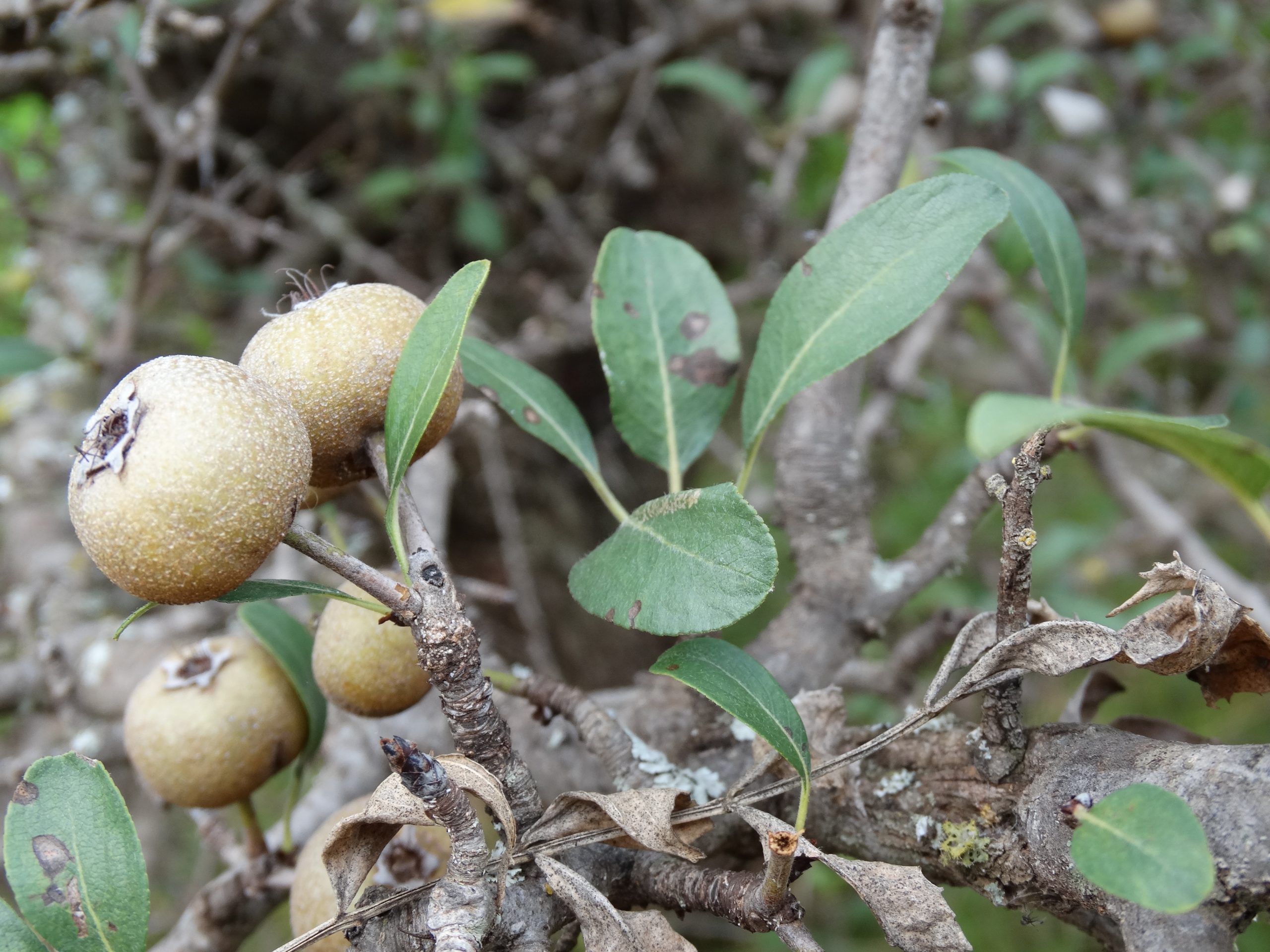 Pyrus spinosa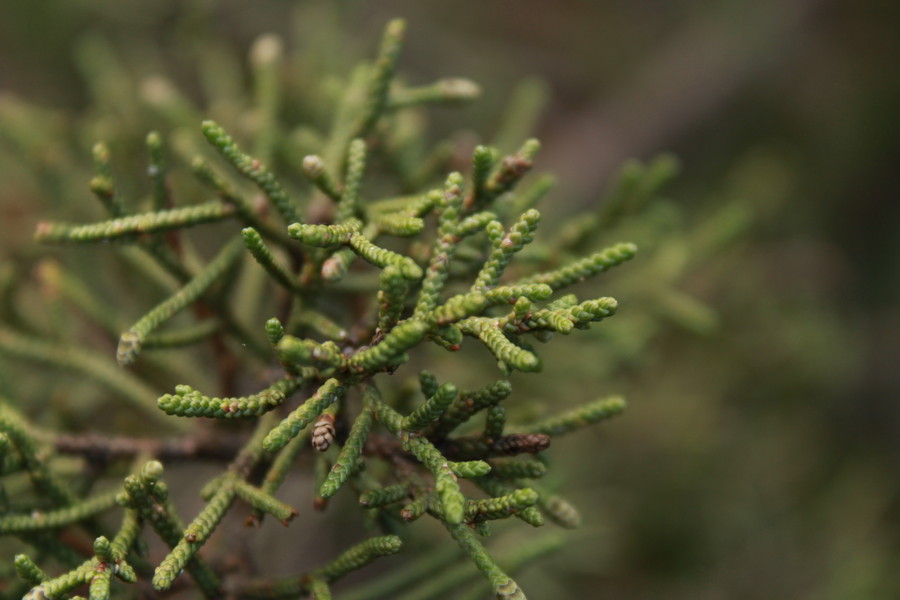 Phoenicean juniper (Juniperus phoenica)
This impressive diversity of habitats in a small area allowed the M2 students to visit in only 4 days: 5 ZNIEFF, a biological reserve and a Natura 2000 area. They travelled about 40 km through Mediterranean landscapes, carried out 12 sampling points and observed more than 180 different species, some of which were remarkable, such as Centranthus lecoqii or Iberis intermedia.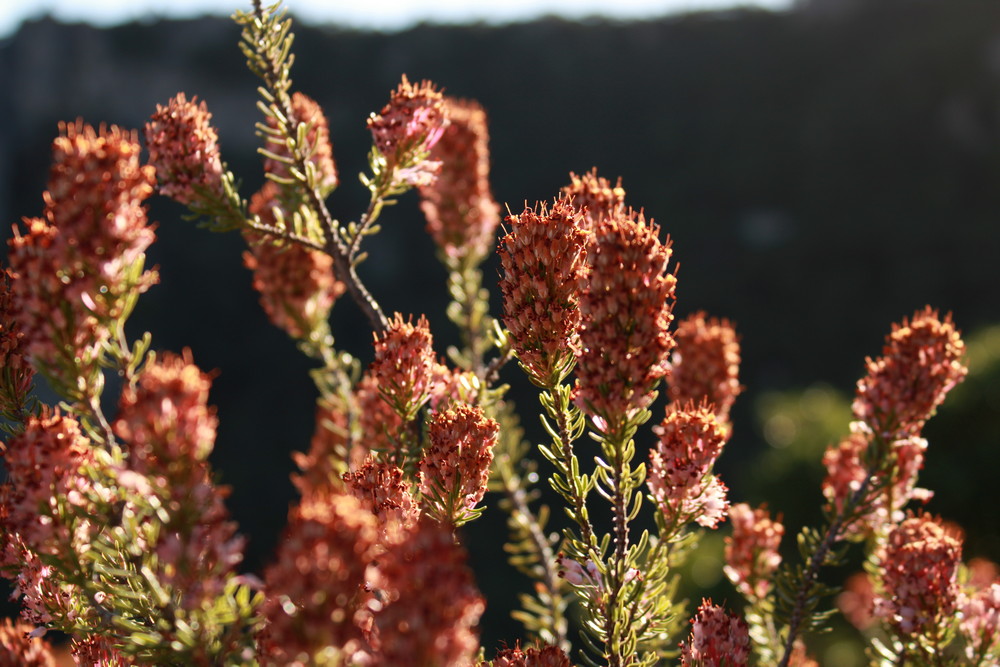 Erica multiflora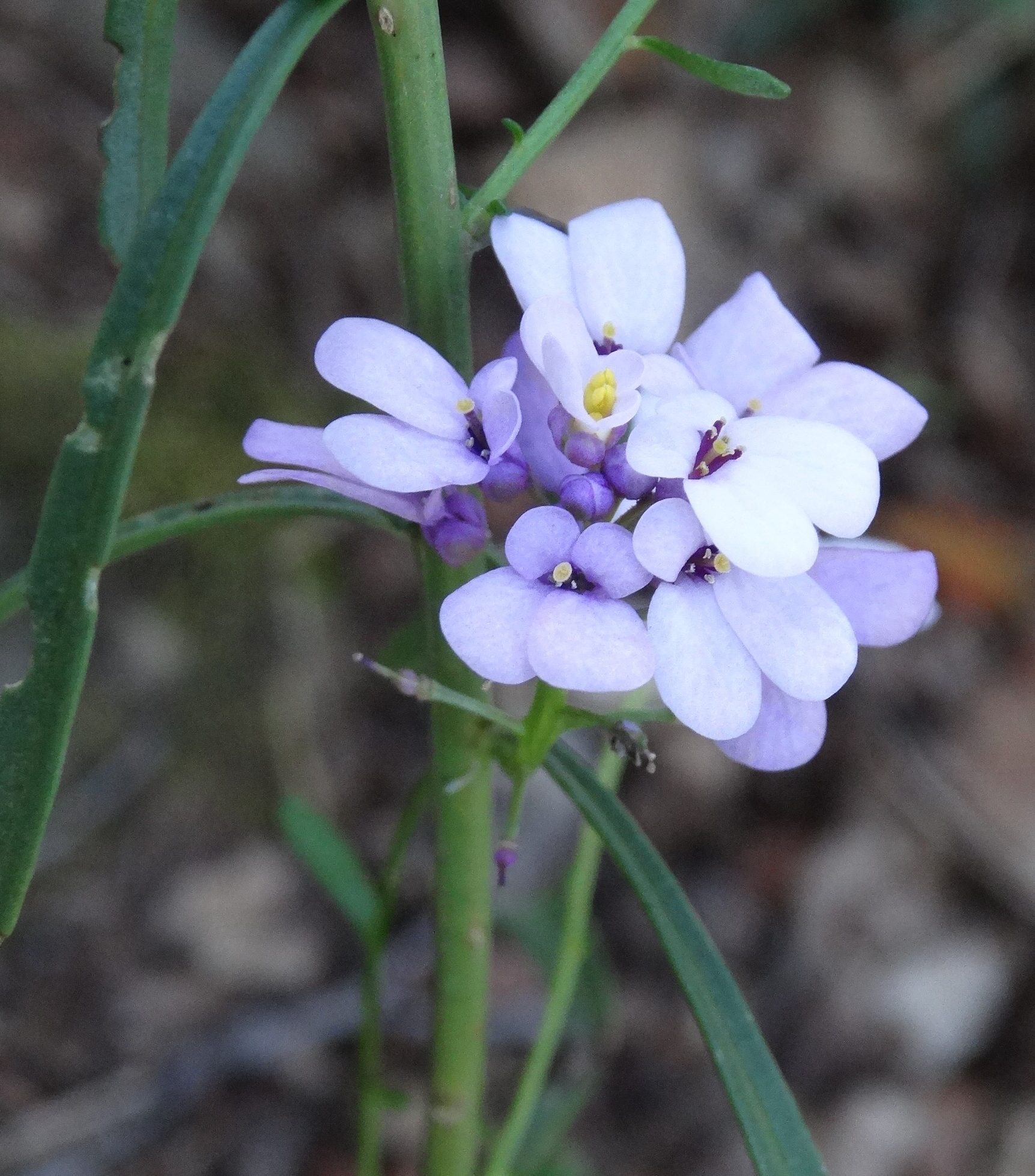 Iberis intermedia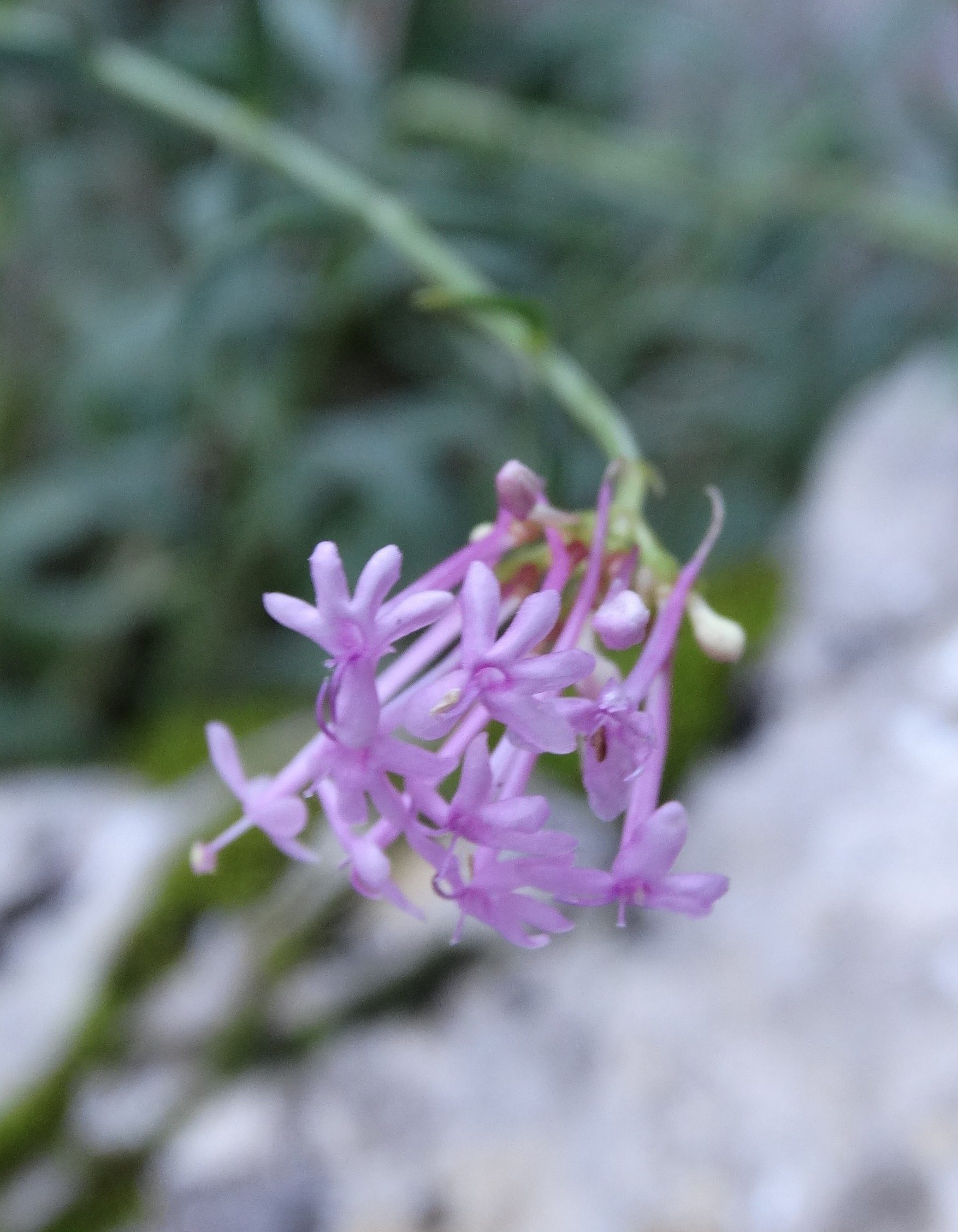 Centrathus lecoqii