On the 13th of October 2021, the M1 students had a field excursion as part of the Environmental Law course with William Apollinari to the regional natural reserve of Côte de Mancy. You can read more about this protected area on reserves-naturelles.org.
The guide for this excursion was Willy Guillet; from Jura Nature Environnement, who works on the reserve with Dominique Malécot, from the CEN (Conservation des Espaces Naturels). The guides explained how the different types of designated protected area affect their management, funding, usage by the public and aims, which allowed the students to put theory of this course into practice.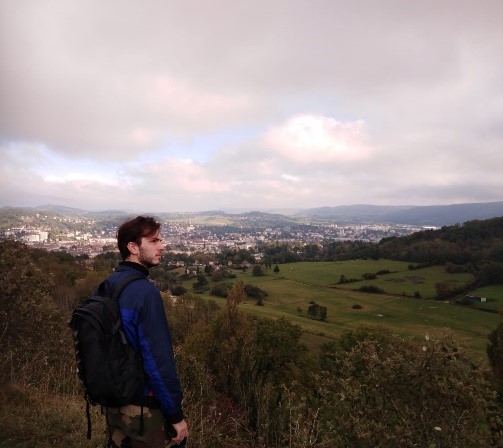 The second stop of the day was the protected landscape of Chateau Chalon (site classé) where the students and William Apollinari stopped to have lunch and sample delicious wine made from grapes cultivated on site.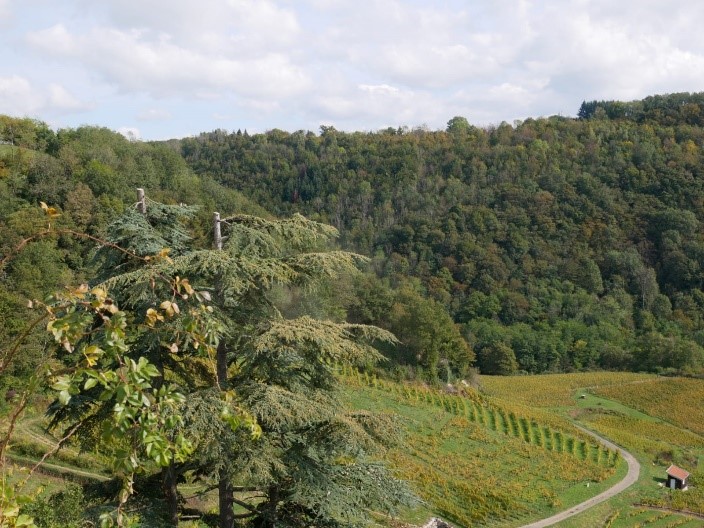 The third and last type of protection of the day was the Baume-les-Messieurs waterfalls under prefectural decree of biotope protection. You can read more about this village and waterfalls on baumelesmessieurs.fr.