Coronavirus update. First semester 2020-2021
Given the uncertainty of the start of the fall semester 2020-2021, in particular for international students, we want to stress that the staff of the master programme in Behavioural Ecology and Wildlife Management is considering various scenarios, including in-person classes, as well as online courses for students unable to travel to Dijon at the beginning of the semester. However, final decisions are pending national and university directives.
Welcome on the website of the Master program Conservation Biology, with specialization in Behavioural Ecology and Wildlife Management (BEWM) of the Université de Bourgogne-Franche Comté, France. Supported by the Programme Investissements d'Avenir, this new degree offers an innovative set of theoretical and practical courses, at the interface between Behavioural Ecology and Conservation Biology. You will find on this website all the relevant information about the content of the different courses, rules for registration, the organisation and implementation of courses, field trips, various events proposed to students, etc. Regularly updated, this website will allow you to follow the latest developments in our master program.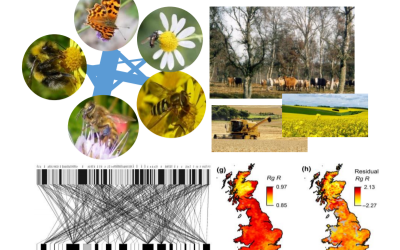 « Pollinator networks: structure, stability and land-use » Dr Adam J. Vanbergen, Friday, November 22nd 2019 at 11am, amphi Monge Pollinators and pollination provide benefits to nature, agriculture and human health and well-being. In this seminar, Dr Vanbergen show how...
read more